Identifying stakeholders is critical to building successful long-term businesses. Every business must manage a variety of interactions with key stakeholders. Hence, mapping these stakeholders enables companies to analyze, create management plans, and interact with them more successfully.
However, only a few people use stakeholder mapping to its full potential, partly because either the most common stakeholder mapping models are problematic or businesses need to seek expert assistance.
Let's examine the idea of stakeholder mapping, its advantages, the various stakeholder mapping models, the best stakeholder mapping technique, and how to enhance your stakeholder mapping procedures.
What is Stakeholder Mapping?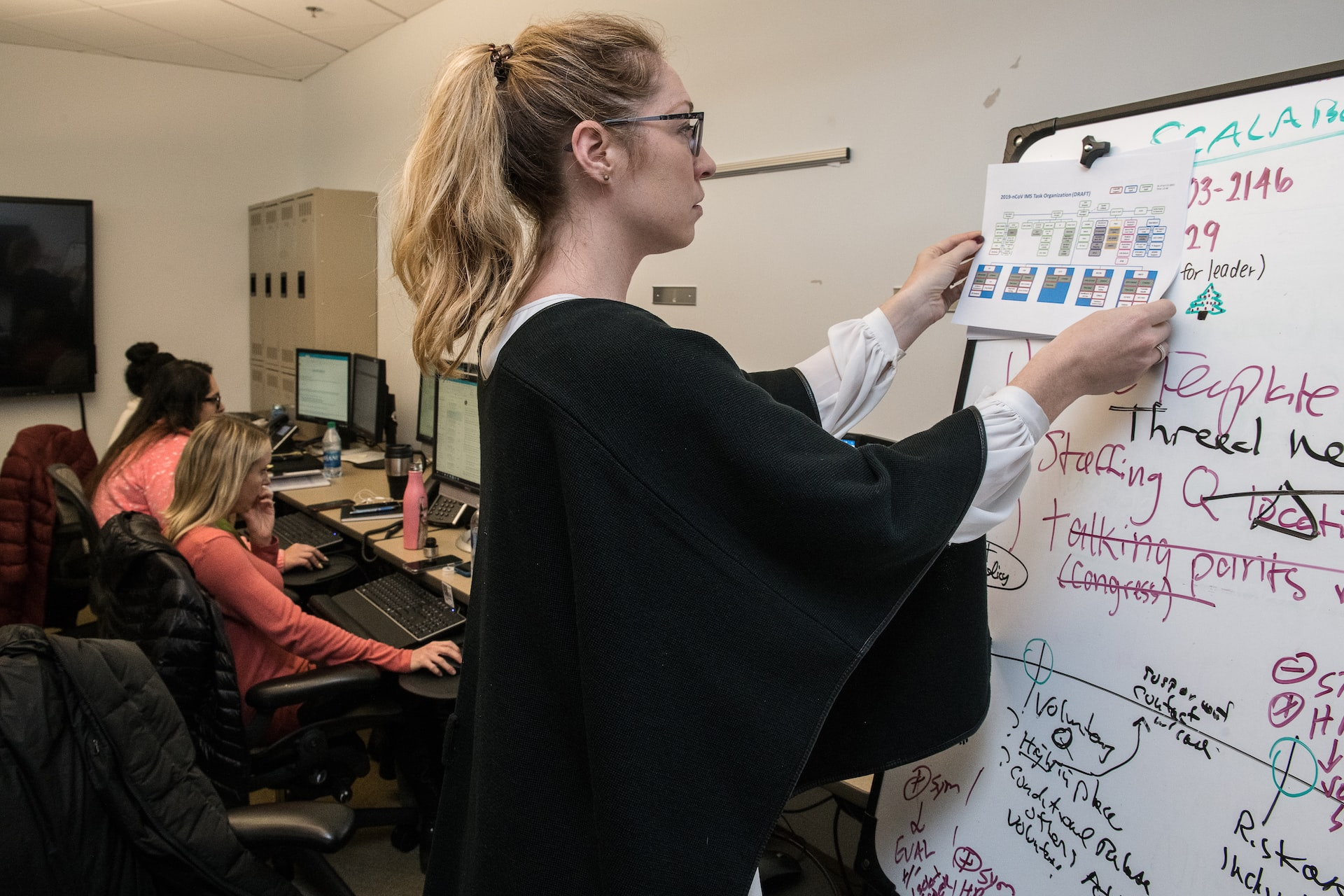 A stakeholder map is a physical or visual representation of the various individuals and groups involved with a specific challenge or system—in other words, the stakeholders of your design process.
Stakeholder maps are handy when you need to:
Identify the key stakeholders with whom you want to work throughout the rest of the design process.
Recognize where the power and influence in design decisions may come from.
Check that you've considered and included every stakeholder group.
Learn more about stakeholders' points of view and how they relate to the project.
Steps in Stakeholder Mapping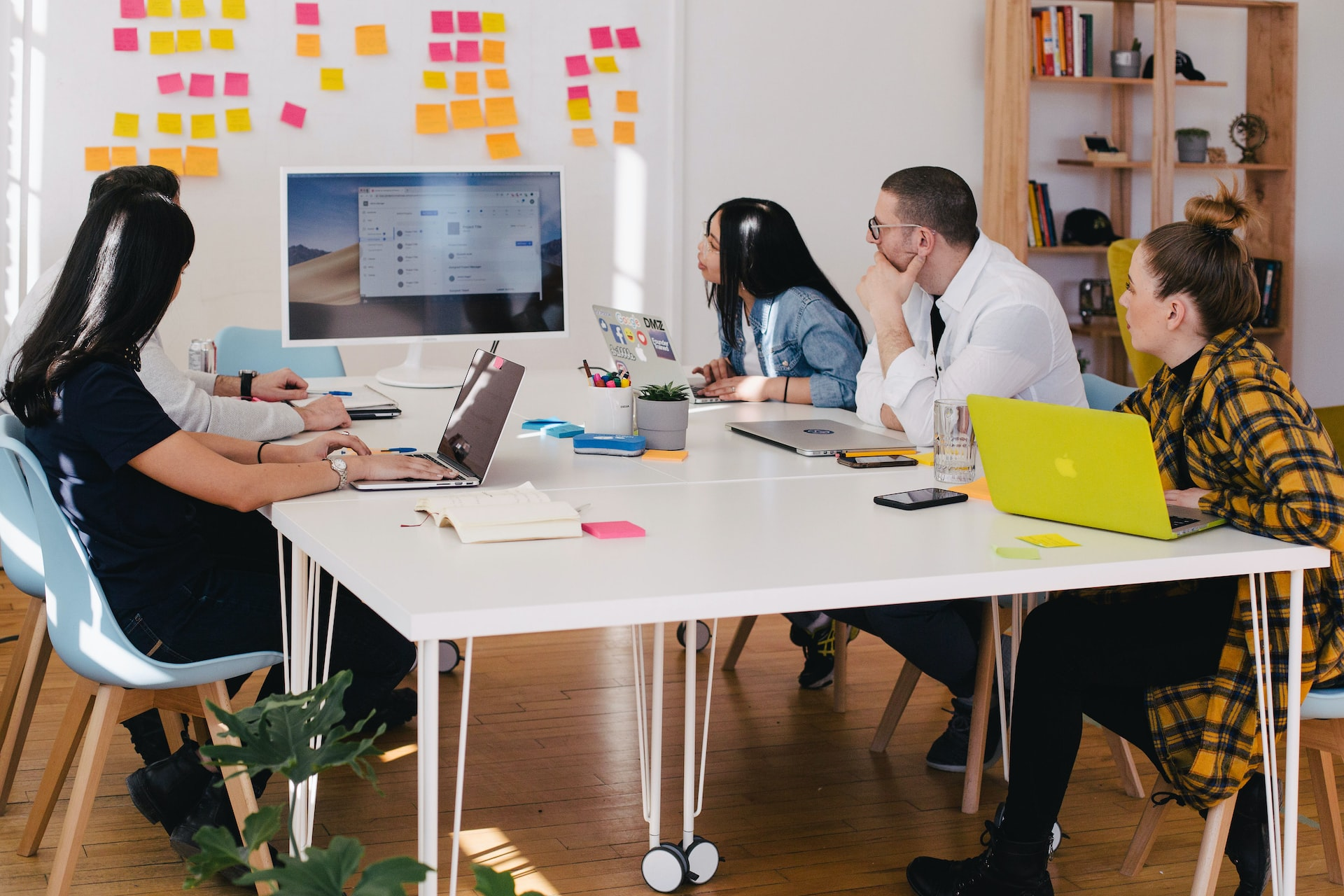 Photo by Jason Goodman on Unsplash
Defining your stakeholders is fundamental to creating a stakeholder map. The steps below outline the typical flow of these operations:
Brainstorming
Categorization
Prioritization
Stakeholder communications
Typically, you can simplify the process using a relevant stakeholder map template.
Who are your Stakeholders?
Stakeholder groups are the various parties with a vested interest in a firm and can be impacted in some way by its actions. A company's most important stakeholders are its investors, workers, customers, and suppliers. However, with the increased focus on corporate social responsibility, the definition has expanded to include communities, governments, and trade groups.
People occasionally mix up stakeholders and shareholders. While shareholders of a publicly traded firm own stock and are concerned with the company's performance, this does not imply that they should be involved in every project or product that the business launches. Stakeholders are more capable of working at a detailed level and frequently care about how a project or product performs and how it affects the company's shares.
Types of Stakeholders
Stakeholders in a project are those who, directly or indirectly, will be impacted by the results of a business's project or activities. In other terms, a stakeholder is any entity with a direct or indirect interest in your project. This is because the project may impact the stakeholder positively or negatively or vice versa.
You can break down the subset of interested parties into four broad categories:
Sponsors
Usually, projects take off with sponsors who gather the necessary resources and assign individuals to carry them out. The project's sponsors are responsible for determining the scope and direction of the endeavor, and they must take action if the project's requirements change.
Project Team
The project team is responsible for executing the project and seeing it to completion. Project teams have to find ways to fulfill the project's objectives.
Reference Group
These are those to whom project teams must turn to find the best answers. They guarantee the solution or approach will have positive results.
Users
This comprises diverse individuals who derive advantages from the project solution.
Benefits of Stakeholder Mapping
Stakeholder mapping is crucial because stakeholders significantly impact a project's outcome. There are usually a lot of stakeholders, which means a lot of different expectations. With a map that shows how each stakeholder affects and cares about the project, it will be easier to communicate with them and keep them happy.
Some of the benefits of Stakeholder Mapping include the following:
Key Stakeholders Categorization
Categorizing stakeholders is the first step in developing an effective communication strategy. Projects will only succeed if there is communication. The more effectively you communicate, the more efficiently the project will move forward and the simpler it will be to comprehend the needs and wants of your stakeholders.
Using sophisticated stakeholder mapping, project managers like Muse&Motif can categorize your connections and network to better grasp the critical information associated with each entry, allowing you to leverage your network and achieve your objectives efficiently.
Risk Mitigation
It aids in risk mitigation and determining the actual project goals of stakeholders. Project managers benefit in countless ways from increased visibility into their projects gained through open lines of communication with all parties involved.
Expectation Management
Stakeholder mapping is another method for managing expectations. You can learn about your stakeholders' perspectives on the project by mapping them out. Therefore, a project manager can gradually address these expectations as the project is ongoing, bringing them into line with the project to ensure that the deliverables satisfy everyone involved.
Nurture Relationships
You can also effortlessly target the right parties with the right messages using an improved understanding of each stakeholder group based on their level of engagement, location, or other criteria. This helps modify your messages so that they have a clear goal. No wonder the growth of Unilever's purpose-driven brands was 69% quicker than the company's other brands.
Which stakeholder mapping method should you use?
The choice of stakeholder mapping method depends on several factors, including the purpose of the mapping, the type of project or organization, and the resources available. Some of the most common stakeholder mapping methods include:
Power/Interest Matrix: This method considers stakeholders' power and interest to determine their level of influence and priority.
Salience Model: This method considers the salience of stakeholders, which is the level of impact they have on the project or company.
Stakeholder Circles: This method involves grouping stakeholders based on their level of influence and interest.
Stakeholder Grid: This method plots stakeholders on a grid based on their level of power and interest.
Stakeholder Map: This method involves creating a visual representation of stakeholders and their relationships.
It is also possible to use multiple combined methods to better understand stakeholders. Each method has its strengths and limitations, and the best choice will depend on the project's specific context or organization. For instance, there may be only a few stakeholders for a small-scale project, but they require better stakeholder engagement. This is especially true when dealing with multiple internal and external stakeholders. A practical method to use is a matrix developed from stakeholder mapping to figure out how much power and interest different parties have in your project.
Why you should value stakeholder mapping?
After mapping stakeholders, you can zero in on the parties who can make the most significant difference to project success.
Determine Who Holds the Most Sway
When you create a stakeholder map, you can readily determine who has the most power over a project, whether the CEO or a project manager.
Concentrate on the Beneficiaries
Stakeholder maps enable you to determine who will gain the most from the final product, allowing you to target that individual for marketing or sales.
Figure Out Which Areas Have the Most Significant Material Resources
When you create a stakeholder map, you can see who has constraints on the initiative and who has greater resources, allowing you to assign the relevant personnel to your team.
Play Smart and Have a Strategy in Place
When you map stakeholders, you better understand who you aim to please when creating this project/product.
Typical Approach to Stakeholder Mapping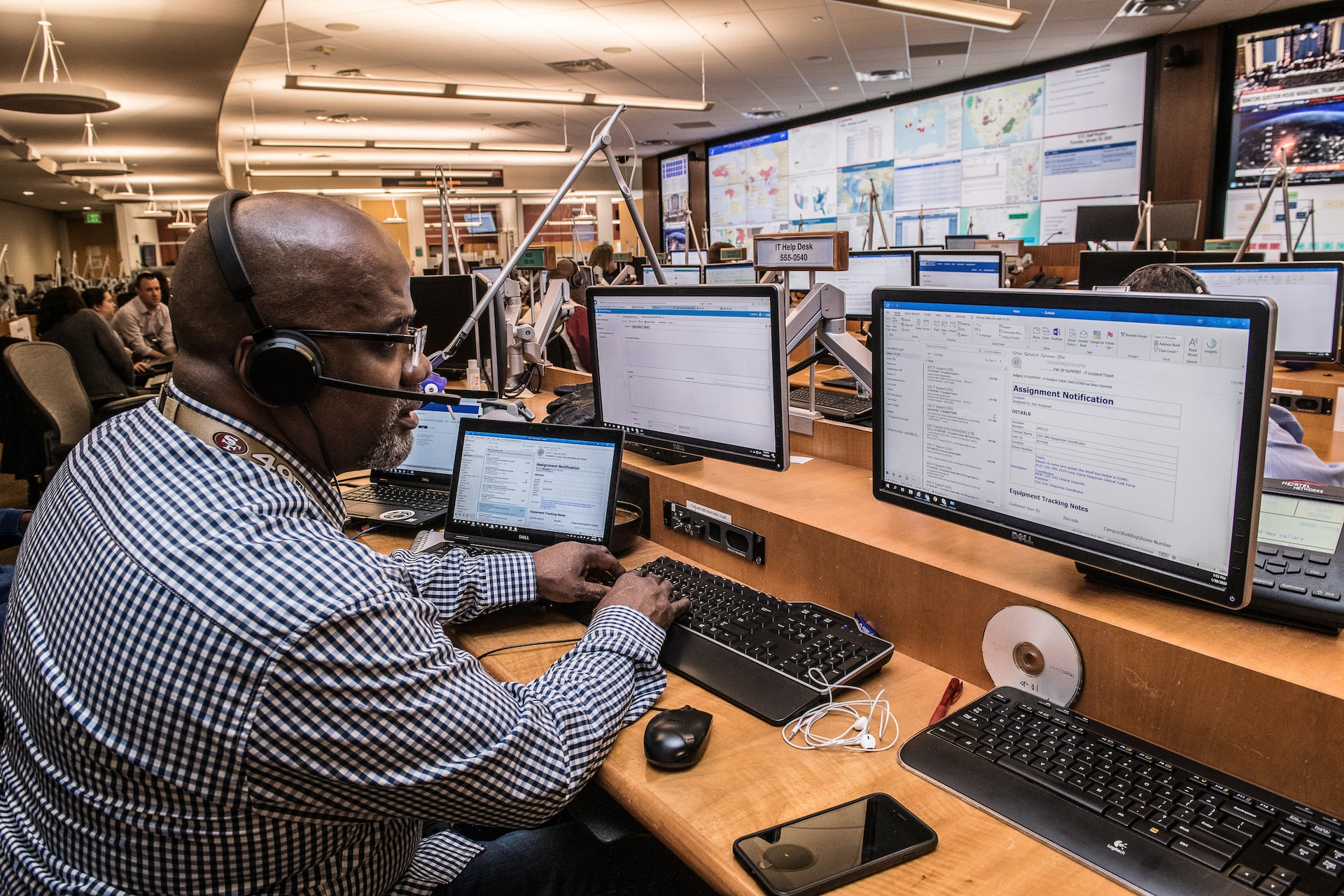 So, how can you persuade others to make the right choice? Professor of Business Administration at Harvard University Gerald Zaltman discovered that most decisions are made unconsciously.
Thus, the most successful people have cultivated broad, influential networks that they have used to meet new people, alter public opinion, and sway essential decisions in their favor. We've helped some of the world's most successful people find their way through intricate webs of associates and businesses to gain a leg up in their respective fields.
When it comes to the Stakeholder Mapping process, we have a staff that is both strategic and analytical, as well as connected. You can visualize the interconnected web of stakeholders and decision-makers in a given industry, revealing previously unknown relationships that can help you shape communications strategies and identify potential new points of contact to exert influence. Experts are an undercover unit that excels at discretion, originality, and research. When conducting stakeholder research, we help clients at every stage, from establishing first contact points to making strategic connections using data and research methods.
Businesses That Use Stake Mapping Services
Stakeholder mapping services are designed specifically for high-achieving professionals and their organizations. Most entities that make use of stakeholder maps achieve great success. Some of these entities include:
Multinational brands
High-earners
Financial backers looking to diversify
Institutional shareholders who take a more active role
Newcomers wishing to establish a network in the market
Regulatory and policy-affected workers
Entrepreneurs and business owners
Top-level executives and CEOs
Donors and political influencers
Hedge funds and private equity firms
Philanthropists
Politicians and other public figures
Family-run companies
When working with clients, it is crucial to maintain their privacy, confidence, and trust. Customers want tailored service to meet their requirements and leave lasting impacts.
What to Expect From Stakeholder Mapping
Getting assistance from an expert team or using influencer marketing has its benefits. At the moment, the influencer marketing sector is worth $15 billion. Combined with stakeholder mapping, it can help business owners looking to broaden their sphere of influence and top-level managers hoping to gain more from their present connections for effective stakeholder management. Typical expectations include:
Discovering the potential stakeholders who have the power to improve your results
Employing methods of data analysis and visualization to reveal previously unknown relationships
Identifying and visualizing intermediate and downstream stakeholders
Pinpointing relationships between key players.
Analyzing the strategic priorities and driving forces of various stakeholders
Initiating communication action plans by identifying initial places of contact
Examining the level of familiarity and understanding among target audiences to manage all stakeholder expectations closely
Creating strategies for the dissemination of information that focus on crucial network elements
Selecting strategic points in a network to exploit
Locating and reaching out to relevant contacts already in your network
Assessing the impact of network-wide communication efforts through stakeholder maps
The details of your stakeholder map should reflect the specifics of your circumstance. Thus a good PR team will tailor their services to meet your demands. They will always conduct their work discreetly and confidentially, safeguarding the interests of customers at all times.
How to identify when you need a stakeholder map?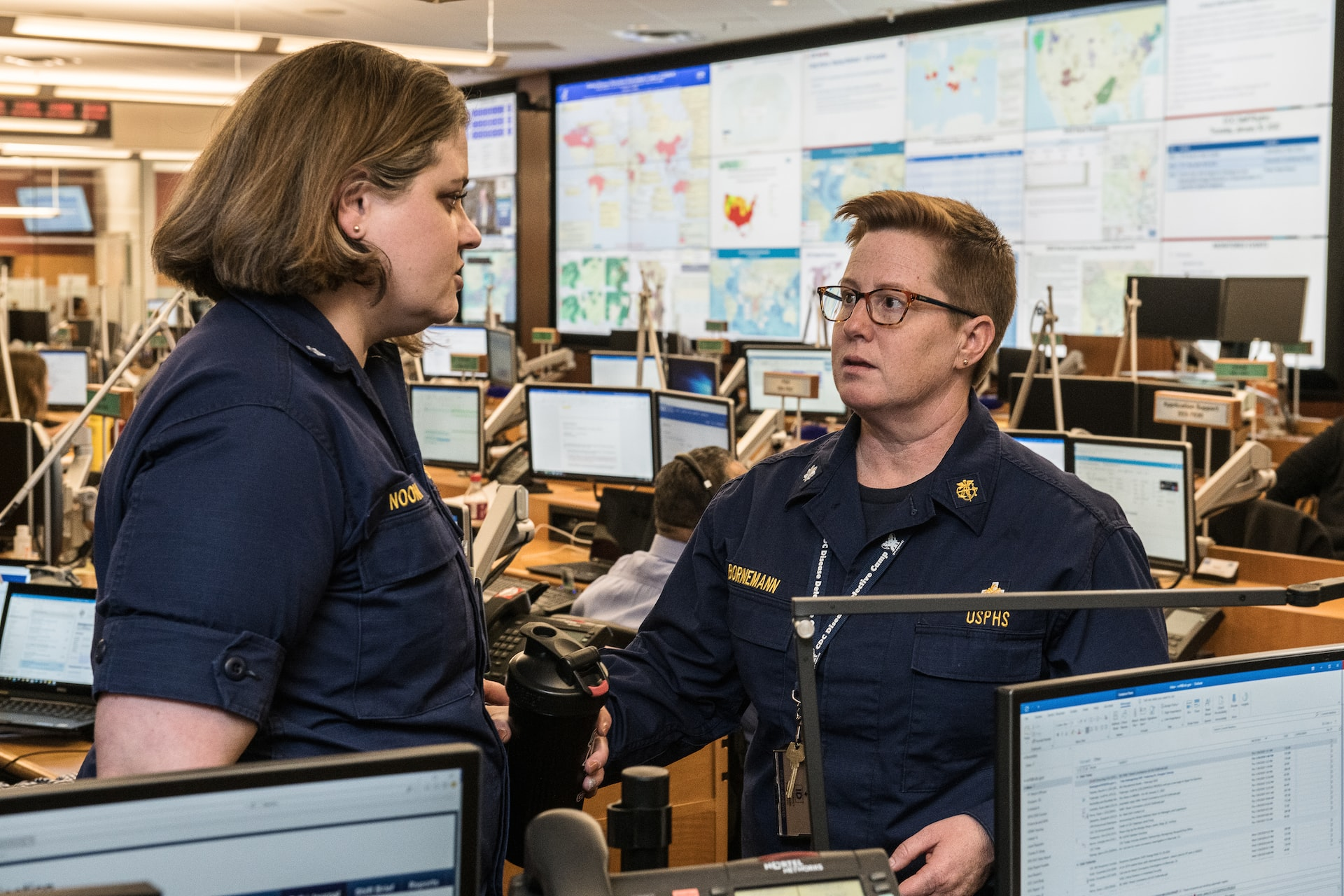 When you want to introduce a significant project or product, it's beneficial to have a comprehensive stakeholder map and understand how to involve the relevant stakeholders and manage closely their contributions.
Preparing to Launch a New Product
When developing a brand-new product, you must identify many stakeholders. Depending on the nature of the product you're creating, the quantity and identities of those with a vested interest may differ. You can find a list of possible parties involved in this scenario below.
Investors
Consumers/users
Suppliers
Markets/Industries
Breaking Into a New Market
You must also identify stakeholders if you plan to market your products in a new market, including new and returning customers and new retailers.
The Onset of a New Project
Internal stakeholders are also necessary when launching a new project. Some examples of these project stakeholders include the following:
Project manager
Developers
Designers
CEO/C-level execs
Why trust stakeholder mapping experts?
Having your stakeholder map can help you identify risks and opportunities associated with each stakeholder, establish a relationship with them, and determine how best to leverage their strengths to your advantage. Stakeholders such as sponsors, partners, allies, competitors, and even opposition are crucial to developing your strategy.
There is a wide range of stakeholders surrounding most businesses; therefore, limited time and energy are available to invest in cultivating relationships. Muse&Motif is here to help analyze stakeholders for your business. We take the burden off our clients by conducting in-depth stakeholder mapping exercises to help you expand your networks and make meaningful connections with people who will prove valuable to your success.
Conclusion
In today's busy world, you are often stretched too thin. Let us help. We work at your pace to help identify key stakeholders and map relationships with them. We've helped some of the most successful people and organizations map out their stakeholders, and now it's your turn. Leverage our sophisticated reporting and metric system to keep track of everything that goes on with your stakeholders.
Want the best Stakeholder Mapping solution by leading Experts in the Asia Market?